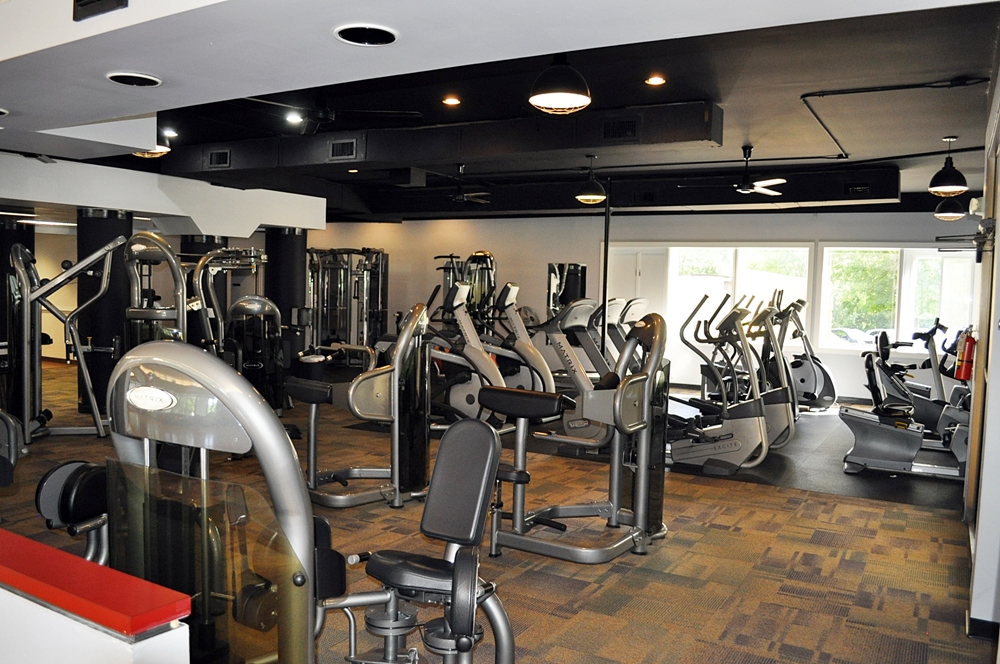 Fitness
Enjoy your workout in our comfortable, casual atmosphere without the huge crowds!
Raintree takes great pride in offering its members the finest health and fitness services. Whether your goal is cardiovascular fitness and endurance, weight loss, toning, strength training, cross training for tennis or other activities, feeling good, looking better, or all of the above, our experienced and credentialed staff can assist you in achieving your personal goals. The Fitness Center at Raintree offers a wide variety of activities to all of our year-round members including yoga, karate for the whole family, a great selection of group exercise classes and one-on-one personal training.
Cardiovascular Exercise Equipment
Recumbent and upright bikes, treadmills, stair climbers, and Matrix Elliptical cross-trainers are available to all year-round members whenever the club is open.
Group Exercise Classes
Raintree boasts the best certified Group Instructors in the area. We offer a wide variety of classes (may vary depending on interest) including: Aquatic Fitness, Body Conditioning, Cardio Mix, Circuit Training, High Intensity Interval Training, Pilates, Quick Burn, Quick Tone, Sweat N Pump, Tennis Yoga, TriFit, and Yoga. Our suspended wood floor provides the finest and safest exercise surface available and all the latest "hot" equipment is on hand for our classes - tubes, bands, dumbbells, body bars, exercise balls, mats and more!
Personal Training
Raintree's Fitness Center offers a complete selection of Personal training options for fitness and tennis members. Your fitness goals may include body fat loss, nutrition counseling, general health training, tennis cross-training, sport or activity specific training, competition preparation, private exercise classes, training after illness, surgery or injury (with medical clearance), aqua fitness or just the motivation to train regularly. We offer single sessions or packages for individuals or "training partners" for two people together. Our personal trainer, Brian Lane, has years of experience and keep current multiple nationally recognized certifications such as ACE, AFPA, NYSCA, & CPR. Trainers are qualified to work with all ages of members at all levels of fitness.
MORE FITNESS INFORMATION
FITNESS DOWNLOADS